This will be my 12th attempt at the 19th Annual Arrowhead Ultra 135

Epic Bill Bradley Statistics
This race has been my biggest nemesis of all my attempted toughest event in the world.

I've learned a lot from my previous 11th attempts. I'm constantly learning/adjusting my equipment and training procedure.
Never Quit…"Show Up and Suffer!"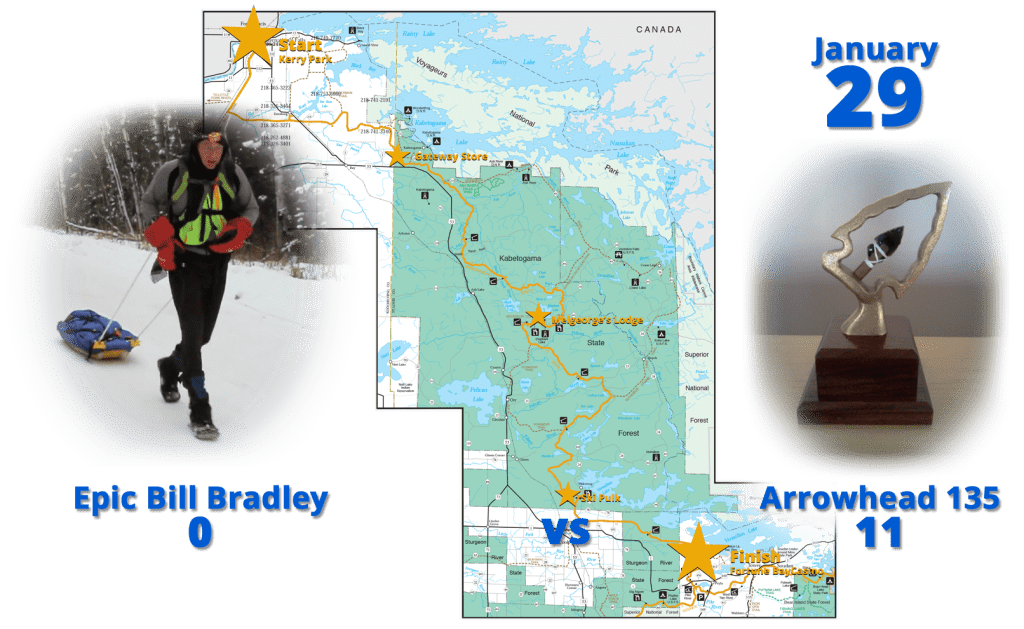 The Arrowhead 135 is recognized in the book "The World's Toughest Endurance Challenges" by Richard Hoad and Paul Moore as one of the 50 toughest races in the world.



It is a human powered Ultra Marathon taking place in the coldest part of winter in the coldest city in the lower 48 states.

Our average finish rate is less than 50%, the finish rate for new racers is much lower. 2014 finish rate was 35%.

Strengthened by Fire - My Attempt at a Solo, Self-Contained Badwater 146
Click any link below and watch the action in real time, starting Monday, July 31, 2023 at 6:00 am. PST.

Follow the 24/7 Live Stream.
Limited 4-8 hrs Live Stream per day
By Epic Bill Bradley
Growing up, I could never imagine living the life of an extreme endurance sports athlete. I followed the usual path that led to a "normal" blue-collar life: Grow up, work hard, make money, start a family.
I'm a former electrician and video rental chain store owner from Novato, California. I became a successful businessman and started a family. My chain of 13 video and game stores were my identity. We were super busy: On a typical Friday or Saturday night, 1000 people would come through the doors in a four-hour period. We won a 'Retailer of the Year' award, all while competing head-to-head with Blockbuster and Hollywood Video.
Then Netflix came along with a new mousetrap, wiping out our whole video store industry.
But I knew there was more for me beyond divorce, bankruptcy, and business failure. That's when I found endurance sports, the perfect way for me to achieve other dreams.
I started with triathlons and marathons, then did some ultracycling and ultramarathon running, including a 50-mile race. After I ran that 50 miles, I had a new identity. I was no longer the video store guy. I was an extreme endurance athlete. And I was bursting with confidence. I was standing taller and looking people in the eyes again.
When I realized that organized events could no longer light my fire, I created new challenges that other people wouldn't even consider. I ran a 584-mile, quadruple crossing of Death Valley, including two summits of Mt. Whitney, referred to as the "quad Badwater 146.". I completed a record-setting, seven-time crossing of the Grand Canyon. I ran a 200-mile relay race as a solo runner.
Both my successes and my failures taught me the power of persistence.
Death Valley, in the Mojave Desert, the hottest spot on earth, is one of the places where I have been pushed the hardest and literally brought to my knees. The solo, self-contained Badwater 146 goes from the Badwater Basin (at -282 ft., the lowest point in the Western Hemisphere) to the peak of Mt. Whitney (at 14,505 ft., the highest peak in the continental United States). It's on the road, nonstop, carrying everything–food, water, clothing–in a big, 200-pound, three-wheeled cart. No help, no shade.
My supplies have to last the whole 146 miles, and I can't resupply. I'll have an observer to follow me and watch me, but not to help me. Just to make sure I don't die.
Only five people have successfully done this. The official Badwater 135 race, which I've finished twice, uses the same route, but that's where the similarities end. During the race, you have a crew with you and they have a van that's air-conditioned. They have water, ice, and food. When you want to take a break, you can get in that van, put ice under your hat, put your face against the air conditioning, and then go back out and start racing again.
On this solo attempt, there's no help from a crew, and no relief from that boiling hot sun.
If there's one thing I know how to do after decades of endurance sports racing, it's preparing for my adventures. Whether I'm climbing a mountain, doing extreme winter ultras, or going through Death Valley, I know what it takes to get ready.
I do a combination of mental and physical training, because it takes both of those in order for me to have a shot to finish. I start out looking at my vision wall that's covered with inspiring affirmations, characters, and people who inspire me. I use that so I can get myself believing that I can do anything.
My physical prep includes dragging worn out car tires through my neighborhood, stair repeats, and regular sauna sessions. I also do Wim Hof breath training to get myself totally fired up to attack my training for the day.
I don't see my training as excessive. I'm not doing the minimum. I'm doing the maximum I can to toughen myself up mentally and physically for the Death Valley heat.
Negativity and criticism is always out there, but I figure that 99% of the population isn't following their dreams and pushing their boundaries. So, I guess I will listen to the 1% that is following their dreams, but I try to drown out the other 99%.
For this solo, self-contained effort, I think the third time's a charm. My previous two ended early due to extreme exhaustion, dehydration, and illness, plus near record-breaking high temperatures. Last year, flooding wiped out many of the roads in Death Valley, making an attempt impossible.
After my first try, I produced a documentary ("Pushing Mercury") that has won a number of independent film awards. But I don't see that movie as the end of the story. With the support of Outdoors.com, I intend to livestream my effort this year with 24/7 coverage on the site's "Empower" tab.
Make sure you tune in to see if I survive or not!
Watch the action in real time, starting Monday, July 31, 2023 at 6:00 am. PST.  On various Social Media listed above.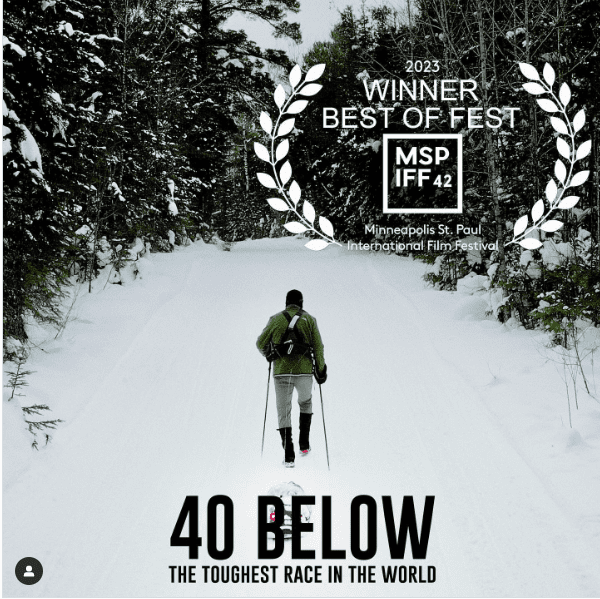 40 Below-The Toughest Race in the World is " of Fest" and "Audience Choice" Award Winner at this years Minneapolis Saint Paul International Film Festival 2023
World Premiere of this awesome "40 Below-The toughest Race in the World" featured documentary" has "Sold Out All Showings"! And, I'm honored to be one of the lucky racers to be featured in this Feature Film Documentary.
Our 2nd Consecutive Short Documentary "Climbing Into Fear" is a Oscar Qualifying entry into 2022 Annual HollyShorts Film Festival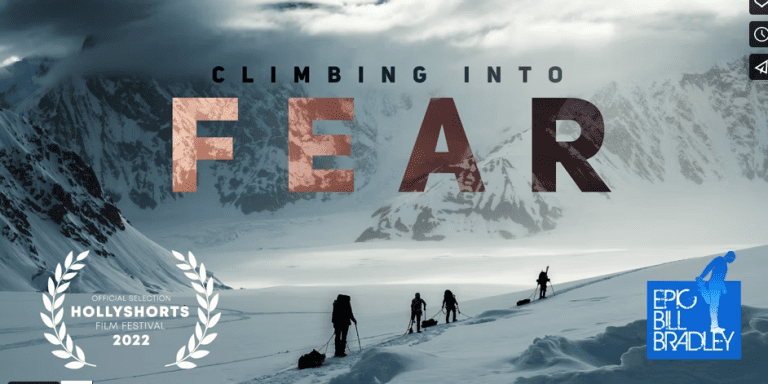 "Climbing Into Fear" is the 2nd Episode short in our DocuSeries 1-6
Riding the success of 2021 critical acclaimed short documentary film "Pushing Mercury " the latest documentary short from Epic Bill Bradley, "Climbing Into Fear," hits the screen this August 11-20 at the 18th Annual HollyShorts Film Festival 2022.
Pushing Mercury II, 2021 - My 2th Attempt: "Did a lot better the last year"

SOLO-BADWATER 146 turned into a assisted BADWATER 135
Even though I went further then last years attempt, making it to Furnace Creek 17.5 miles. I had to end my Solo-Badwater 146 due to the extreme heat with temperatures exceeding 120° in the shade. I was just unable to lower my body temperature. After recovering the next morning I decided to attempt a Assisted Badwater 135. Which I hadn't done in over 4 years. Woo Hoo!!
MT. Denali 2021 - My 5th Attempt: "So, So Close"
Pushing Mercury, 2020 - My 1st Attempt: One of the Hottest Days in History
"Pushing Mercury" was accepted in (2) Academy Award Oscar-Qualifying Film Festivals in 2021
Academy Award Oscar-Qualifying Film Festivals are devoted to showcasing the best and brightest short films from around the globe, advancing the careers of filmmakers through screenings, networking events, and various panel and forums. Semi-Finalist in Flickers' Rhode Island International Film Festival and we were top 20 at the HollyShorts Film Festival which both showcases the top short films produced 40- minutes or less. Categories include Short Animation, Short Live Action, Short Documentary, Music Video, Webisode, Commercials, Youth Film and Digital Microbudget. 
MT. Denali 2018 - My 4th Attempt: "Never Quit Attitude"

Our team's goal would be for me to cross the Grand Canyon Rim 7 times continuously and set a new world record.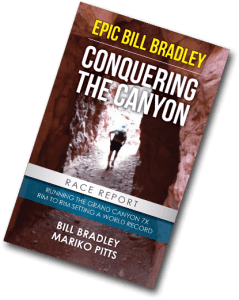 Arguably one of the most inspiring and versatile extreme endurance athletes of our time, Bill Bradley undertakes the most challenging endurance sporting events in the world. He craves improbable challenges, set against nature's unforgiving scenarios, proving the limitless power of persistence.
STAY FIT ODAAT Podcast interview with Bill
We are actively looking for Sponsorship for our many upcoming event schedule in 2022-20023. In our last event "MT Denali 2018", we garnered over 1.2 million views on (2) of the (6) videos documenting the climb, with a watch time of over 3 minutes per/view on our YouTube channel.

An amazing man​
I met Bill today in Salisbury, England at a train station waiting to go home on leave from the army. We ended up speaking to the very point we had to go our separate ways. He is a great guy and unique. The stories he told me had me in awe and left me amazed. Bill you are a fantastic character and it was a pleasure to have met you. Hopefully our paths cross again some day.
Epic Bill...true to his nickname
I too am an endurance athlete but a thimble size fraction ...of your epic performances!!! Love the motivation that you produce for me and countless others
Thank-you!
That was a lot of fun Bill! You are one tough cookie!
Amazing Bill
Amazing! I had no idea!!
Absolutely Impressed
Even though I have heard about these epic events (ordeals) before, I was totally into your talk. So was everyone else!!! Super impressive!! The talk elevated the already epicness even more...!!!!