WHO IS
EPIC BILL BRADLEY?
Arguably one of the most inspiring versatile extreme endurance athletes in our time, Bill Bradley undertakes the most challenging endurance sporting events in the world. He craves improbable challenges set against nature's unforgiving scenarios. The average age of an extreme endurance athlete is 35 years old. Bradley, now 54, stands alone yet he continues to take on grueling events around the world and continues to amaze his fans with many completions. 
Bradley was the successful owner of 17 video/game rental stores that went bankrupt in 2005. "With my bankruptcy, I lost my identity as one of the top independent video retailers in the country," (2001 Video Retailer of the Year). "That loss and the devastating divorce that I experienced during the same time decimated me. I could not look people in the eyes. Through my challenges as an athlete, I have regained my identity through pushing myself to go further and further!"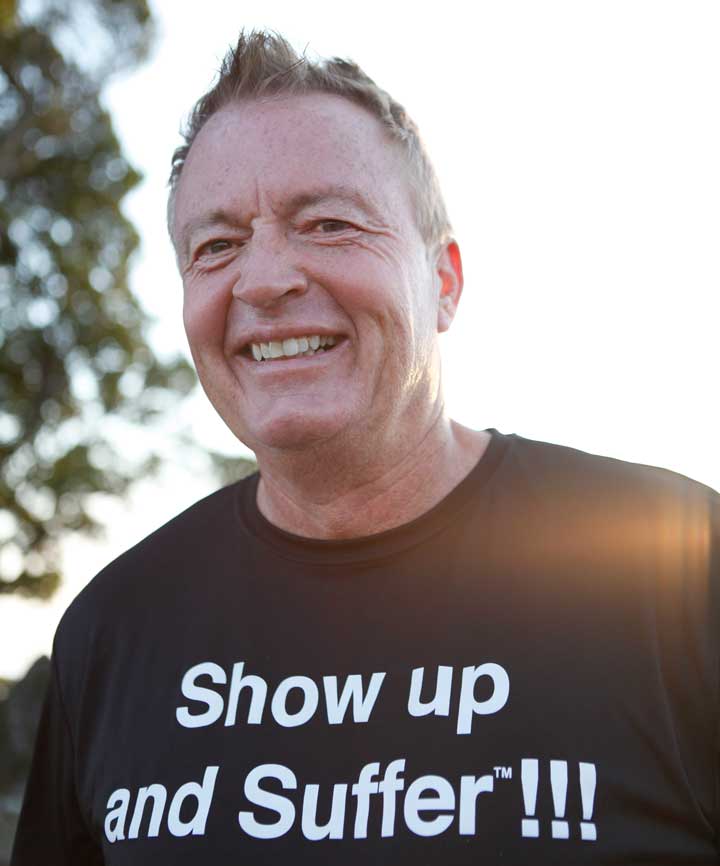 For Bradley, an average event is a 100-mile foot race. To date, he has finished a Triple Ironman (composed of a 7.2-mile swim, a 336-mile bike ride and a 78.6-mile run); the Race Across America Marathon (RAAM), a 3,000-mile bike race from Oceanside, California to Annapolis, Maryland; the Furnace Creek 508, a bicycle race through Death Valley and the Susitna 100, a 100-mile run across the frozen Alaskan tundra while pulling a 40-pound sled filled with survival gear. He ran 199 miles with an added 1.2 mile swim under the Golden Gate Bridge at the 100 mile mark, swam 17 miles in the English Channel without a wetsuit and climbed 14,000 ft. up the coldest mountain in the world, Alaska's Mt. Denali. As if all of this were not enough to quench his passion to be challenged, Bill Bradley pushes onward. In 2010 he became the 24th person to run and complete the 292 mile Double Badwater Ultramarathon with a Mt. Whitney summit in record setting temperatures reaching 135 degrees, earning him the name "EPIC" Bill Bradley.
Bradley has a special kind of courage, one that faces a great deal of uncertainty. His trademark motto, "show up and suffer!" allows him to conquer fear and push to new lengths. He stretches the bounds of what one human can possibly do creating a benchmark for others to see beyond. Bradley states, "I can never think about quitting, ever."
What's next on the Agenda?
WHY I DO THIS.
People always ask me why I do why I do what I do.
I always felt I was put on this earth to leave a mark—to go down in history somehow, some way.
I originally thought it would be in baseball.
Willie Mays was my hero. Poster plastered on my bedroom wall.
I used to practice baseball 'til dark.
When I was 15 years old, I tried out for the freshman baseball team. I remember staring at list of the people who made the team on the coach's door that didn't have my name on it.
I had been cut.
The tears welled up in my eyes.
That dream was dead.
My next attempt to leave a mark came when I was 23 years old.
I decided to leave my mark in business; Steve Jobs was my idol.
He had started Apple and became a millionaire by the time he was 23years old.
I opened my first video store at 23 years old.
By the time I was 28, I was a millionaire
By the time I was 40, I was worth five million dollars
By the time I was 45, the whole video industry had collapsed.
I was bankrupt.
That dream was dead.
At 46 years old, I was still struggling desperately to leave a mark.
For my next attempt to leave a mark, I would take on the world's most extreme and dangerous endurance events.
Not everyone can dunk a basketball or throw a baseball 100 miles an hour.
But anyone can develop his or her mind. And I was out to prove it.
To finish these extreme events is almost totally mental. How much pain can you handle?
To leave a mark on this world I am willing to take on excruciating amounts of pain.
I started out with a 50 mile run.
Now, eight years later, some of my highlights include:
Biking 3000 miles across America in RAAM, the World's Toughest Bike Race.
Swimming 17 miles in the frigid English Channel. No wetsuit. No breaks.
Running 100 miles in Alaska while pulling a 40-pound sled with my survival gear.
Becoming the 23rd person ever to run a Double Badwater, including a Mt. Whitney summit and then back to Death Valley¾292 miles with temps hitting 135 degrees.
Climbing to 14,000 feet on Denali, the World's Most Dangerous Mountain.
Nothing has stopped me from taking on the world's toughest challenges.
Not money: I will spend everything I have or I can borrow to fund these events.
Not my age: I have brainwashed myself to believe I am 30 years old.
Not even the fear of death is enough to stop me.
I will stare death in the face to leave a mark on this world.
"Show Up & Suffer"
Epic Bill Bradley
What's next on the Agenda?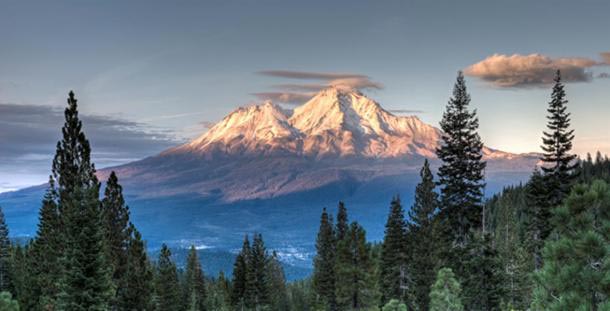 This will be my 3rd attempt to reach the summit.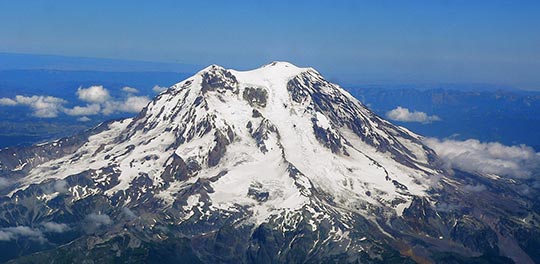 July 22 2019
MT Rainer climb
This will be my 1st attempt at reaching the summit.
January 2020
Arrowhead 135
This will be my 11th attempt at completing the race within the time allotment.

Febuary 2020
MT Acuancogua climb
This will be my 4th attempt at reaching the summit.
After getting closes I've ever been to summiting MT Denali in 2018. I'm looking forward achieving my goal of summiting Denail in 2020.
May 2021
MT Everest Climb
This will be my 1st attempt at reaching the summit.
August 2021
ENGLISH CHANNEL SWIM​
Due to Mother Nature's roar in 2015, Bill was unable to get into the water for a chance at his 6th English Channel swim.